Welcome to Truevine
Missionary Baptist Church
Here you will discover a warm group of real people
dedicated to following our Lord and Savior, Jesus Christ.
Service Times
Sunday School at 9:00 am
Worship Service at 10:00 am
We would love to see you soon!
We believe in one GOD THE FATHER Almighty, Maker of heaven and earth, and of all things visible and invisible.
And in one Lord JESUS CHRIST, the only-begotten Son of God, begotten of the Father before all worlds; God of God, Light of Light, very God of very God; begotten, not made, being of one substance with the Father, by whom all things were made; who, for us humans and for our salvation, came down from heaven, and was incarnate by the Holy Spirit of the virgin Mary, and was made man; and was crucified also for us under Pontius Pilate; he suffered and was buried; and the third day he rose again, according to the Scriptures; and ascended into heaven, and sits on the right hand of the Father; and he shall come again, with glory, to judge the living and the dead; whose kingdom shall have no end.
And we believe in the HOLY SPIRIT, the Lord and Giver of Life; who proceeds from the Father and the Son; who with the Father and the Son together is worshiped and glorified; who spoke by the prophets.
And we believe in one Holy Universal and Apostolic Church. We acknowledge one Baptism for the remission of sins, and we look for the resurrection of the dead, and the life of the world to come.
As Truevine Missionary Baptist Church, this is who we are and what we're about. Our target is to change Spring, TX and the world – one life at a time!
If you're a follower of Jesus Christ, this is the vision we want you to buy into and become a part of. Life is too short to spend it doing something irrelevant. Becoming a "big shot", making lots of money, amassing lots of power, stockpiling lots of stuff – these are not relevant reasons for living. Changing people's lives and their eternal destinies IS! This is the exciting privilege that God has given us here in the Houston metropolitan area. We invite you to come and join us in changing this city for Jesus Christ.
If it's your first time at Truevine Missionary Baptist Church, we welcome you!
Here are a few frequently asked questions to help you plan your trip.
When are your services?
Sunday School is at 9:00am & Worship is at 10:00am
What is the worship service like?
Our services last about an hour and thirty minutes. Our music style is a blend of current contemporary praise & worship and the great hymns of faith. We have several choirs including a children and youth choir that sings once a month. We use a variety of instruments, including horns, percussion, keyboards, acoustic and electric guitars.

Can I become a member of the church?
Our church membership is made up of professing Christians dedicated to biblical truths. You become a member of the church by a Transfer of Membership, Profession of Faith and Baptism, or by a Statement of Faith.

What do I wear?
Our members and guests typically dress dressy to casual. Dress modest but to your comfort.

What activities do you have for my students?
Our Student Ministry includes 7th through 12th graders. Our students meet in classes on Sunday morning and have a mid-week worship service and Bible study on Wednesday evenings.

What activities do you offer for my children?
We offer a comprehensive ministry to children from birth through 6th grade that includes age specific classes on Sunday mornings and Wednesday evenings. There are also various special events throughout the summer.
Are you associated with a particular denomination?
Yes, we are part of the Southern Baptist Convention, an organization with more than 16 million members from over 42,000 churches dedicated to sharing the good news of God's love with people around the world in cooperation of like faith.

How do I become a Christian?
Do you know for certain where you will spend eternity? The Bible records Jesus as saying, "God so loved the world, that he gave his one and only Son, that whoever believes in him shall not perish but have eternal life." (John 3:16 NIV) . . . but what does that mean? God's Plan is that we spend eternity with Him. We receive eternal life as a free gift from a loving God. "The gift of God is eternal life through Jesus Christ our Lord." (Romans 6:23)

MEET OUR PASTOR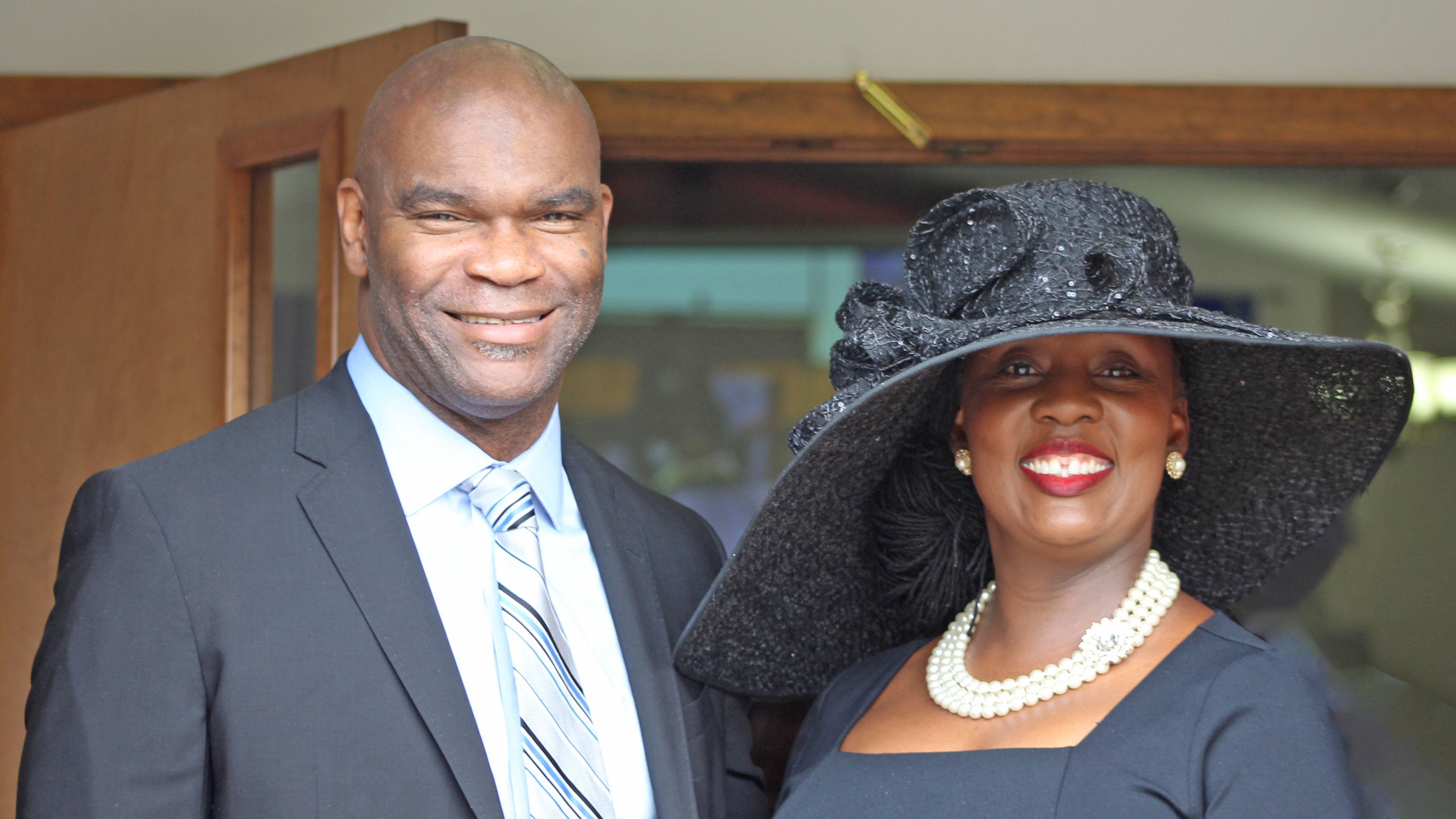 DR. DARRIN MOORE
SENIOR PASTOR