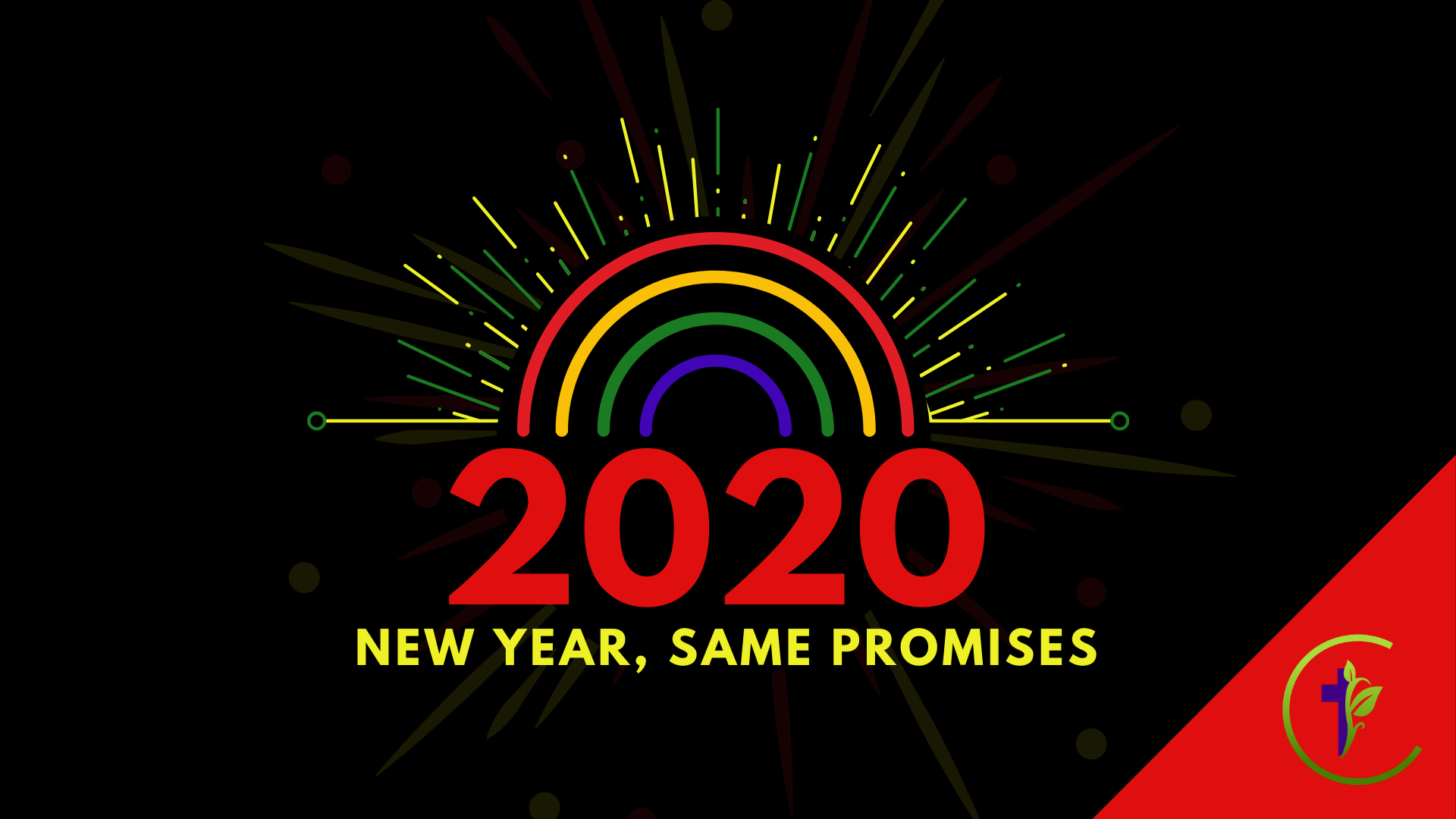 Our resolutions fade, but God's promises last forever.
Series Overview:
"New Year, new you": this is the message we get from pop culture, year after year. We vow to make changes to our diet, exercise habits, or lifestyle, but in spite of those resolutions, most things stay the same. This may be cause for disappointment, but there is some consistency we can celebrate. God's promises to us do not change with the calendar or the latest fitness trend. Rather than focusing our energy and attention on making (and in all likelihood breaking) promises to ourselves, let's spend the first part of the new year appreciating God's unbreakable promises.
DATE
SERMON TITLE
FOCUS SCRIPTURE
THEME
January 5, 2020
God's Promise of Celebration
John 1:10-18
Eph. 1:3-14
The depth and breadth of the blessings we are guaranteed should leave us speechless.
January 12, 2020
God's Promise of New Life
Ps. 29
Matt. 3:3-17
Through the waters of baptism, we are given new life.
January 19, 2020
God's Promise of Faithfulness
Ps. 40:1-11
1 Cor. 1:1-9
God is faithful, even we are not.
January 26, 2020
God's Promise of Ministry
Ps. 27:1,4-9
Matt. 4:12-23
God calls and equips us to serve the kingdom.
February 2, 2020
God's Promise of Blessing
Ps. 15
Matt.5:1-12
The promise of the Beatitudes is for something good to emerge from the dust of something not good.
February 9, 2020
God's Promise of Guidance
Ps. 112:1-10
Matt.5:13-20
How do we live in response to the gift of grace?
February 16, 2020
God's Promise of Freedom
Deut. 30:15-20
Ps. 119:1-8
The choice is ours; life or death.